We all know that one of the biggest challenges online business owners face is organization. By putting systems in place we can help minimize our struggles with organization and help our business run more efficiently.
Last week I spoke about Creating A Twitter Plan and putting a system in place to automate it as much as possible. This week I would like to suggest to you three tools you can use to streamline your business in order to have it run more efficiently. There will be a bit of work involved on the onset, but once you have your systems in place, you can just let it ride.
Go lean and mean. If you don't need it, then trash it! If you can systematize it, then do so. These tools can help you effectively do that. Put the stress of the "business stuff" behind you so you can actually have the space to bring creativity and productivity to your business.
Google Docs
Google Docs is a web-based storage unit that allows you to create, upload, share and store your spreadsheets, presentations, word documents, etc., for FREE. It's a powerful tool that can help you streamline your online business by keeping all of your documents centrally located in one place.
This is also an effective way to work with others in that it allows for file sharing. All you have to do is create additional users on your account allowing them access to your documents. This is particularly good for those who use assistants, virtual or otherwise. You no longer have to email or download a file to a hard drive in order for other users to access your information. All they have to do is sign into the account.
Side Note: For those of you at the point in your business where you are considering hiring help, please refer to my post on Outsourcing.
Here's a quick video overview: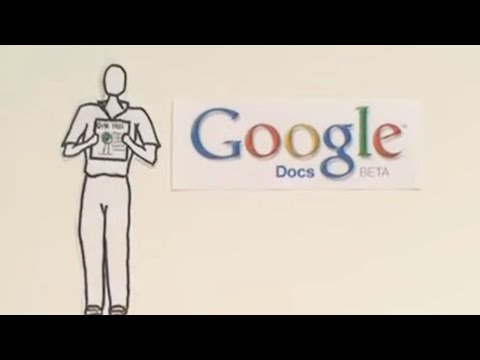 BaseCamp
Basecamp is a project management software. Whether you work by yourself or with a team, this is a great way of keeping your files, tasks, projects, and to-do lists in order. It also provides a message board that allows you to communicate with your team on projects you are working on.
What most people don't know is that they offer a free version of this system. Always look at the fine print. I would suggest starting off with the free version and as your business grows, you can consider upgrading to another package and adding more functions to your project management system.
Keep in mind though that with the free version, you are only allowed one project and no file sharing. However if you are using an assistant you can still add them to your account and they can access your to-do list.
Wrike
Wrike is a really cool project management system although you will have to pay for it. They do however provide you with a 15-day free trial if you would like to check it out before paying the monthly fee.
This software allows you to integrate project plans with tasks created via email. So basically it connects with your email system, whether through Outlook or Google Docs and allows you to create and update your tasks simply by using CC in your email system. This tool is especially helpful for people working with a team or looking to do so in the future.
Integrating Wrike and Google Docs can make for a powerful combination. If you don't care to accrue the expense of Wrike (they have a plan as low as $9/mo.) then I would utilize Google Calendar to organize your tasks.
Three powerful systems that hopefully can help you keep your day to day tasks and projects in order. All great systems in their own right and integrating them when possible will be that much more beneficial for you and your business.
Side Note: I will be creating a tutorial on setting up Google Docs in the near future, so be on the lookout for that.
What organization tools have you used to streamline your online business operations?